We Offer More Activities Than Any Other Charter Service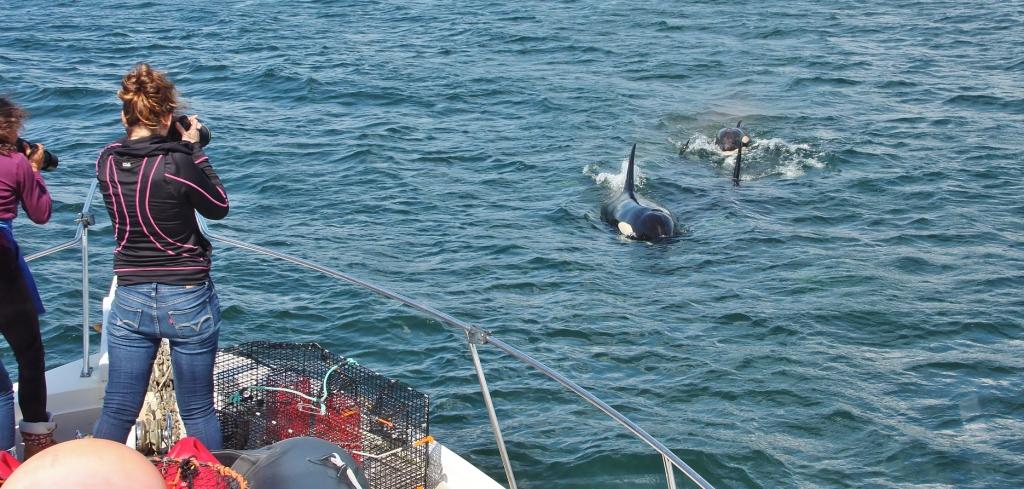 While saltwater and freshwater fishing are our specialties, they don't totally define what CAC is all about or everything we do. In fact, your trip can include as much or as little fishing as you prefer. Those groups that wish to fish full time, we make that happen of course. Groups more into exploring and interested in combining several other activities into their itinerary along with fishing, we can do that as well and in a variety of ways. We offer something for almost everyone! When guests have their fill of fishing they can choose other activities such as kayaking, hiking, shore excursions, wildlife photography, birding, crabbing and shrimping, whale watching, etc. Here are some of the possibilities that are available at different times of the summer.
Saltwater Fishing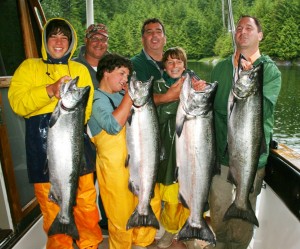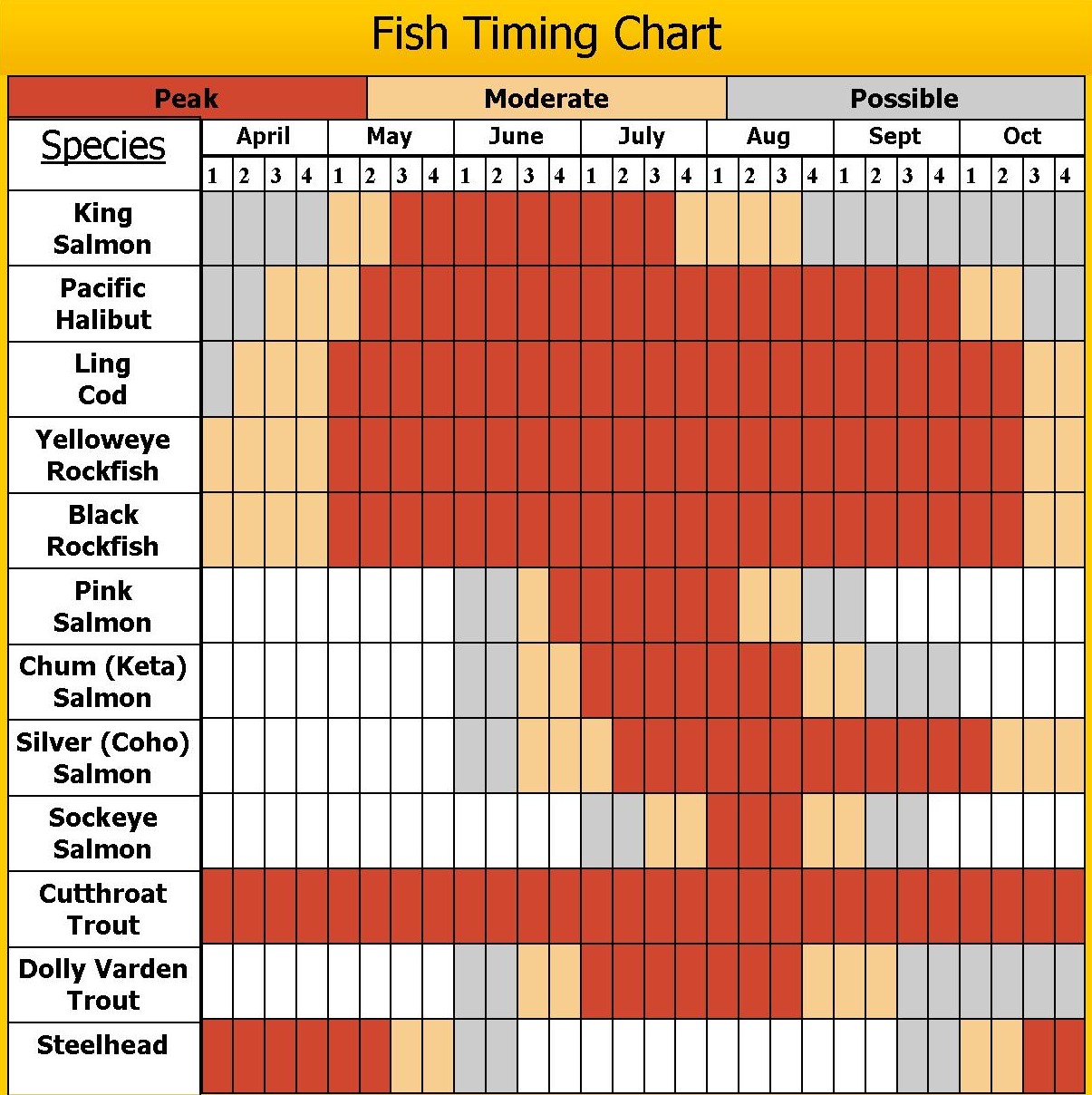 We offer shallow, mid, & deep water fishing, with light tackle in mid range and shallow water angling our specialty. Target species are halibut, ling cod, yelloweye, rockfish, along with king, coho, chum, pink, and sockeye salmon. Jigging, mooching, trolling, bottom fishing, we do it all! See Saltwater Fishing page for details.
Freshwater Fishing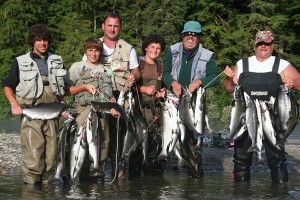 Fly fishing and spin casting freshwater streams, rivers and lakes with CAC is nothing short of world class! Healthy runs of coho, chum, pink, sockeye, gorge the waterways along with cutthroat and dolly varden trout in several trophy class lakes. See Freshwater Fishing page for details.
Kayaking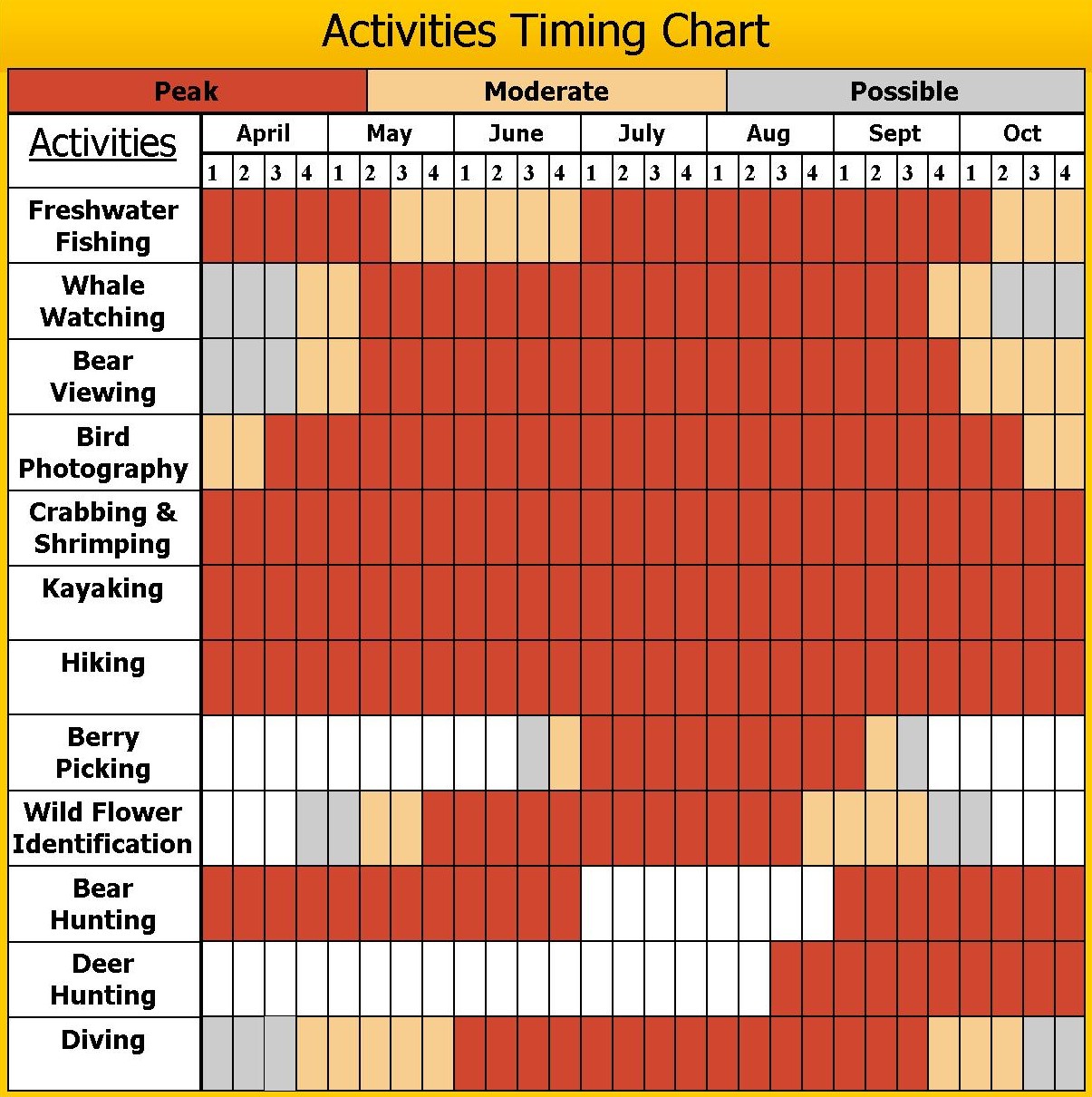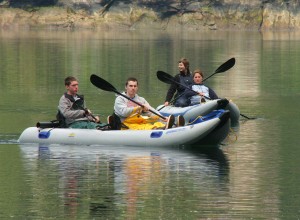 CAC carries 2, two person kayaks that are available for paddling the secluded coves we anchor in every night. Because we carry the kayaks and shore skiffs with us, guests can choose to kayak mornings or evenings at any time, even making a day of it if the group would like to explore a bit more.
Wildlife Viewing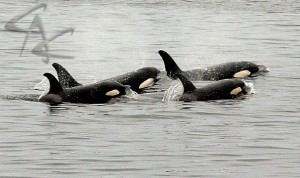 Humpback whales, harbor seals, bears, killer whales, bald eagles, black and brown bears, scores of bird species, and lots more! Wildlife viewing opportunities can happen around every corner and at any time, just have to be observant and aware.
Photography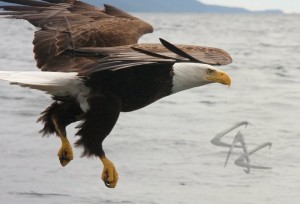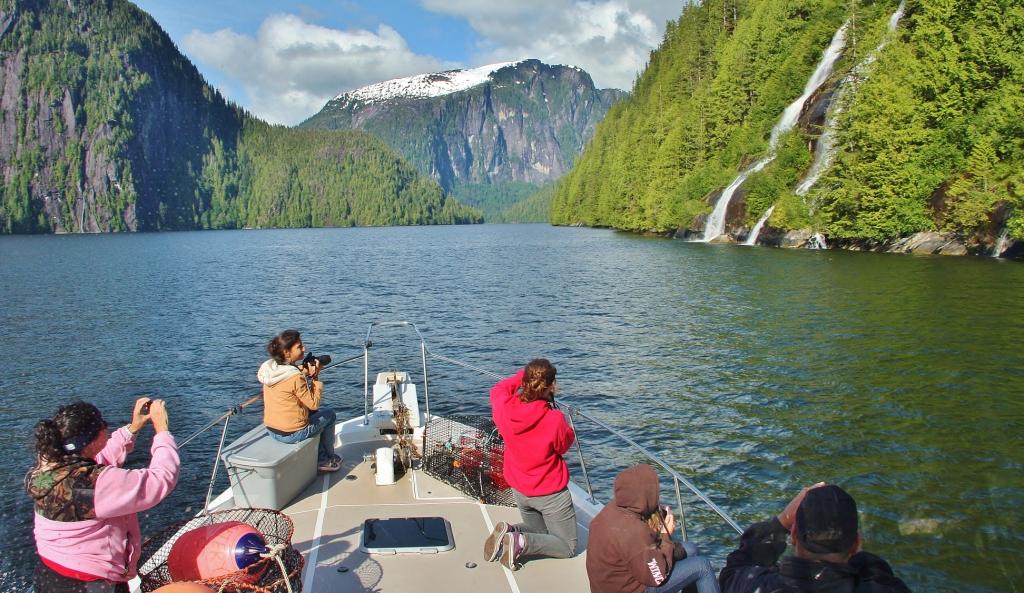 With CAC you'll enjoy spectacular scenic photographic opportunities sunrise to sunset. Wildlife too of course! Spectacular scenery, waterfalls, wildflowers, rock formations, old growth forests, creatures great and small, plants and trees too, along with everything else that's wilderness is available to photograph. See our Photography page.
Crabbing & Shrimping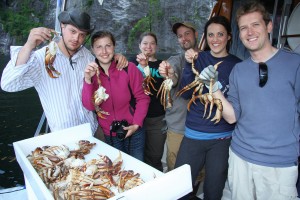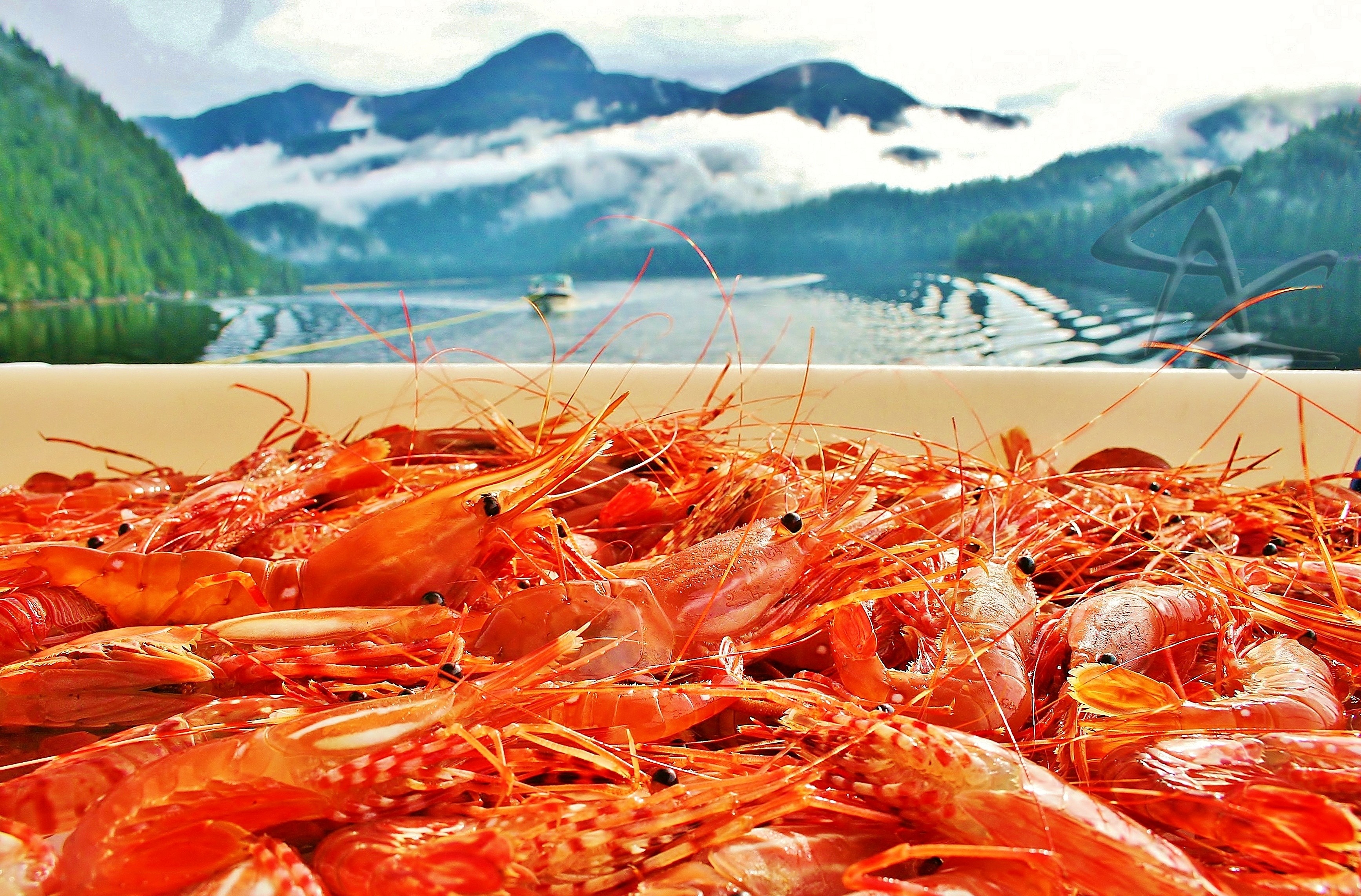 Groups may (and usually do) set and pull the crab and shrimp pots for lively and delicious dungeness crab and jumbo spot prawns for a "All You Can Eat!" crab and shrimp night. We typically do this every trip as part of the adventure and culinary feasting. Crab limits set by ADF&G are 3 per person, with 3 lbs of shrimp the limit per person. Without a doubt more than one can eat in a single sitting.
Hiking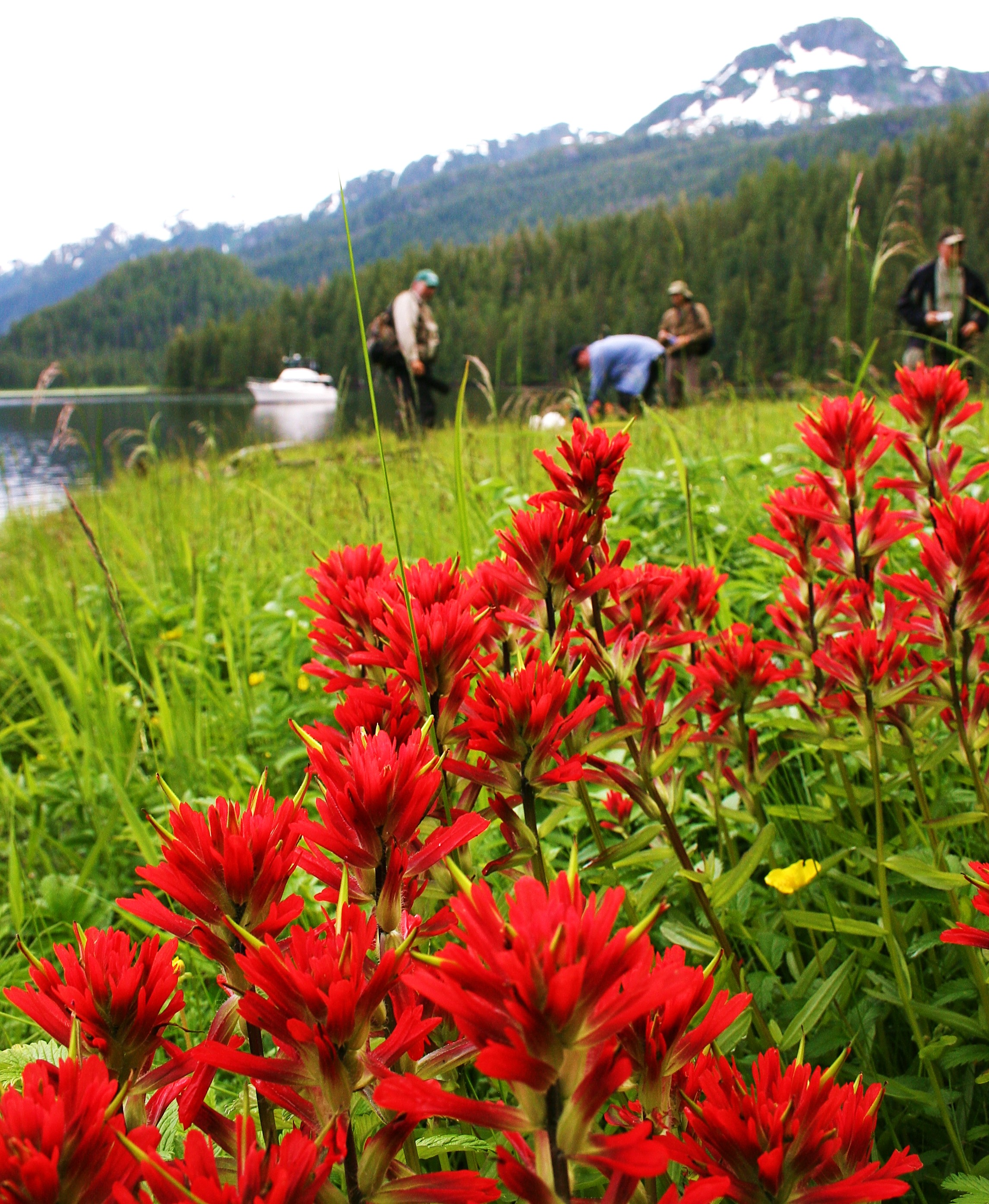 The US Forest Service created several hiking trails decades ago to encourage visitor use and access. Most of the semi-maintained trails are accessible for day hiking to lakes and other scenic opportunities. CAC is authorized with the required US Forest Service Special Use Permit for land uses we offer and area access to National Forest Lands we traditionally explore.
Relaxing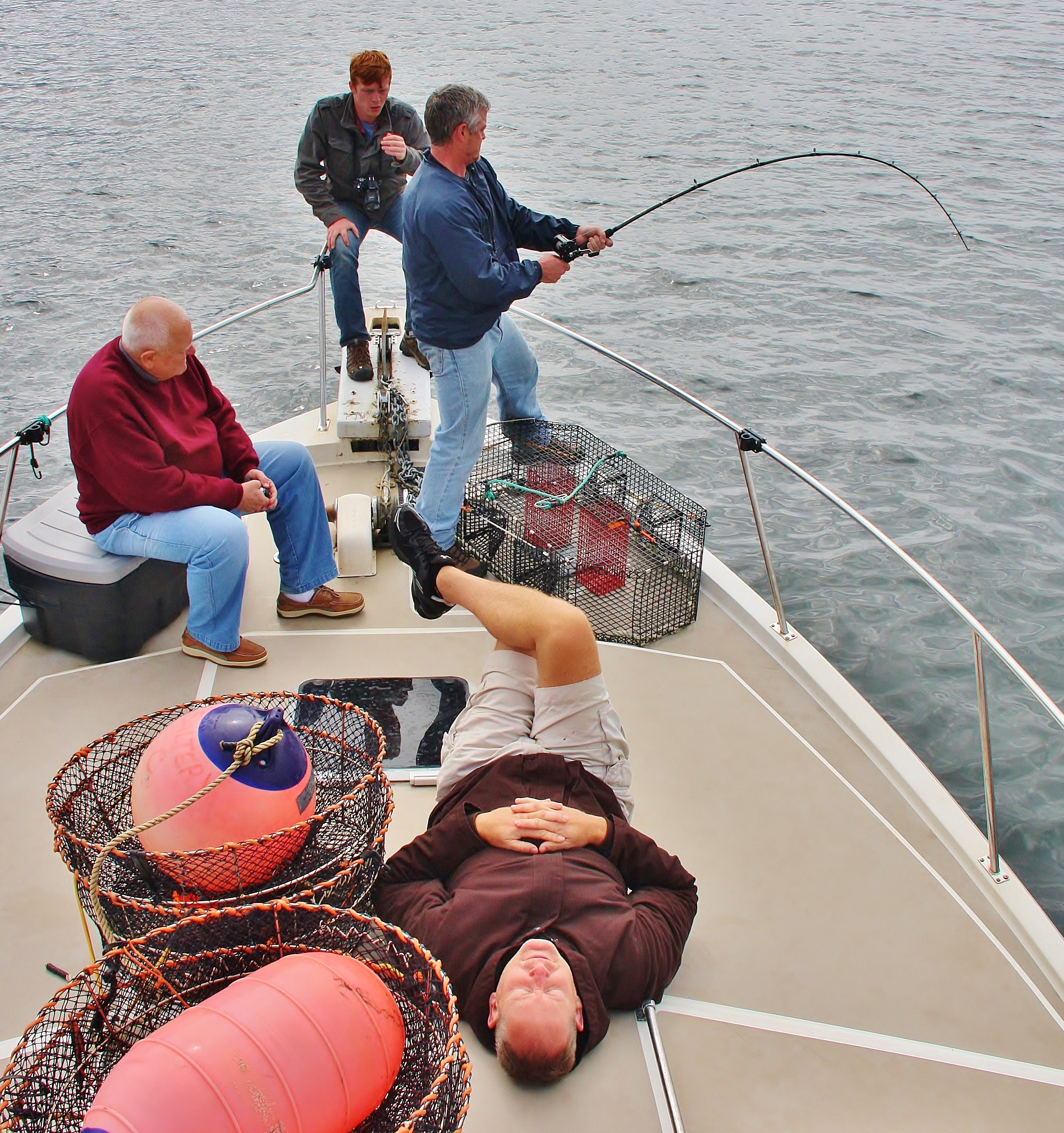 Then there's the R…E…L…A…X…I…N…G… part that all of us need to nourish our hearts, recharge our brain cells, soothe our souls. Turn off your cellphone…, there's no cellphone service* in wilderness, no internet either, and no traffic jams, daily grind, or citified distractions. Aboard the Saltery "C" and plying the wilderness waterways it's simply about getting away from it all, bringing the family together, fantastic times with great friends, catching a bunch of fish, exploring wilderness on your own private yacht charter, feasting on seafood like kings n queens, and watching the wildlife as it swims, walks, soars, or breaches on by…
All of these activities are often included in a single trip. Call or email Captain Rob to discuss the best opportunities for your group and what a tentative vacation plan and list of activities could include for your trip based on your vacation goals, interests, and trip dates.
*We have a satellite phone for emergencies, and VHF radio for non-emergency communications.