World Class Wilderness Fly And Spin Fishing!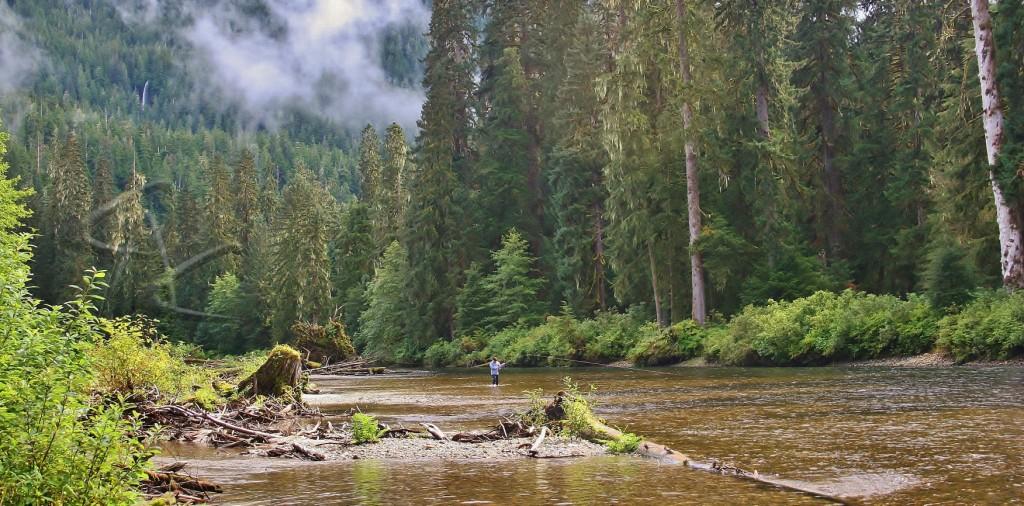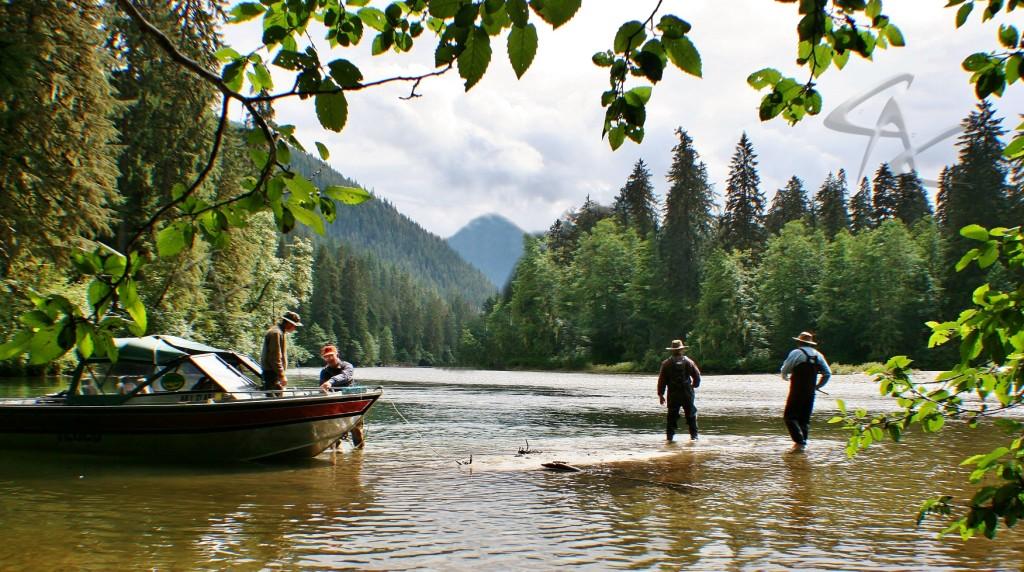 Freshwater fishing in Alaska is phenomenal by any standard. The diversity of connected rivers, streams, and lake ecosystems found throughout Alaska produce more biomass to the ocean in the form of anadromous salmon, steelhead, and trout, than anywhere else on the planet. Even to this day it's possible to stand in rivers teeming with more salmon and trout than you can imagine, not thousands or tens of thousands, but more like a quarter to half million salmon and trout in river systems all to yourself! Exploring the remotest of areas it feels like time has stood still, and indeed, little has changed over the hundreds, maybe thousands of years! Salmon and trout are plentiful, bears and bald eagles are everywhere, the sights n sounds are nothing but nature…and you.
No Combat Fishing Here!

In Southeast Alaska, you will find freshwater fishing paradise! Excellent wilderness fishing experiences can be pursued here without having to share your fishing space with others. In most of the freshwater rivers, streams, and lakes we fish, you won't even see fishermen outside of your own group, because CAC has the ability, knowledge, and equipment, to get groups into the most remote areas of pristine wilderness far removed from town and not easily accessed by your "average" guide service.
Flexibility Between Salt And Fresh Fishing

Incorporating a freshwater fishing experience on your adventure with CAC is easy and flexible. Typically there's saltwater fishing the first couple of days as we work our way farther n farther from civilization, then it's one or two days of freshwater fishing, and one more day of saltwater on the way back to Ketchikan. Those groups interested in more or less freshwater fishing with saltwater fishing, no problem, we can custom design the itinerary to meet your groups goals.
Prime Time For Pink Salmon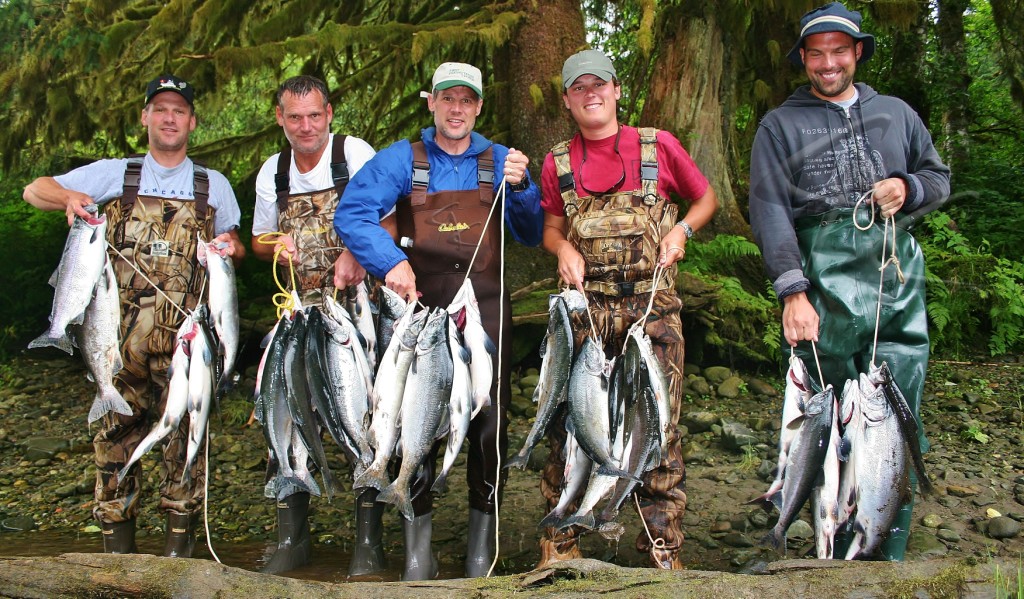 Nearly all summer long you can experience freshwater spin or fly fishing, however, there are better times during the season to target specific species. Starting in late June early July, the pink and chum salmon start moving in along the outer coast of Southeast Alaska and that's when the awesome stream and river fishing begins for the chrome bright and feisty "pioneer"(early) fish. Not far behind are the sockeye and coho, returning to their natal streams and increasing the salmon fishing choices. The pink salmon arrive in huge numbers, always by the millions and ranging in size from 4-10 lbs. Migrating right along with them are the monster chum salmon. While chums arrive by the thousands as opposed to the pinks millions, they certainly are plentiful enough for everyone to have a "try to hang onto one"!
Monster Chum Salmon And Silverbright Coho's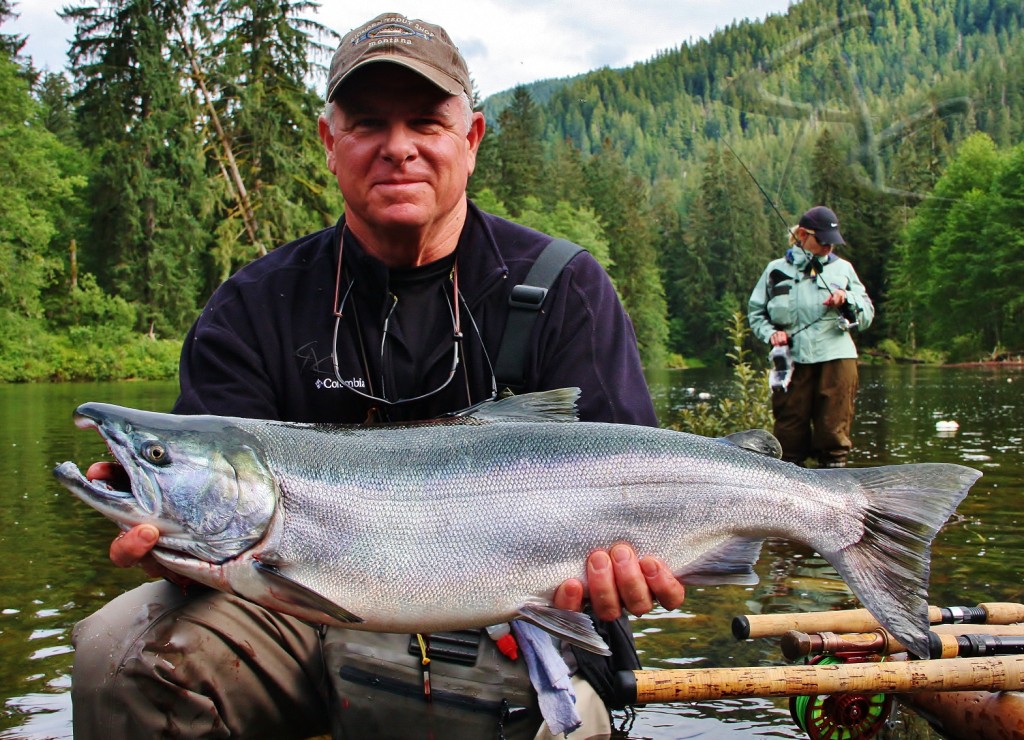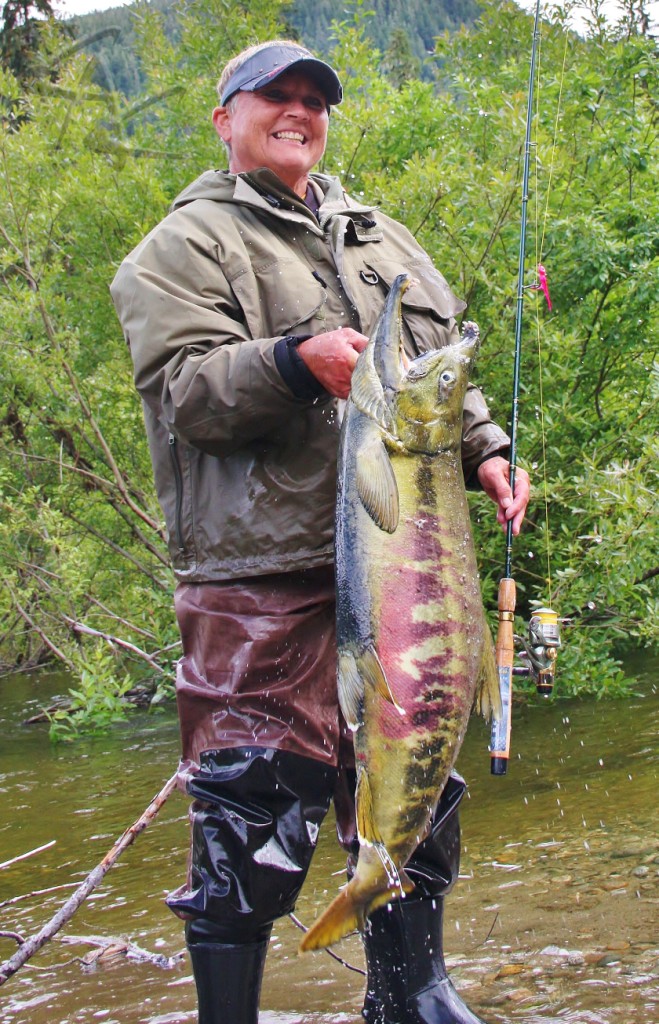 The chum salmon are 2-3 times the size of the pink salmon and top off in the 12-25 pound class. They're a lot of hard work (fun!) trying to get them close enough to the bank to land, especially on a fly rod. Although sockeye salmon are available in the area, we generally target the acrobatic coho salmon instead because they're larger, and readily smash a lure or fly. Cohos arrive later in the season around August or so, and can be found still migrating in from the sea well into October. Because coho's usually tip the scales from 10-20 pounds and are incredibly delicious table fare, they tend to be the most sought after species in both salt and fresh waters aboard the Saltery "C". Limits of salmon in saltwater and freshwater are great with 6 per day, 12 in possession for pink, chum, and coho. We also offer cutthroat trout fishing in lakes and streams.
Nobody Does It Better!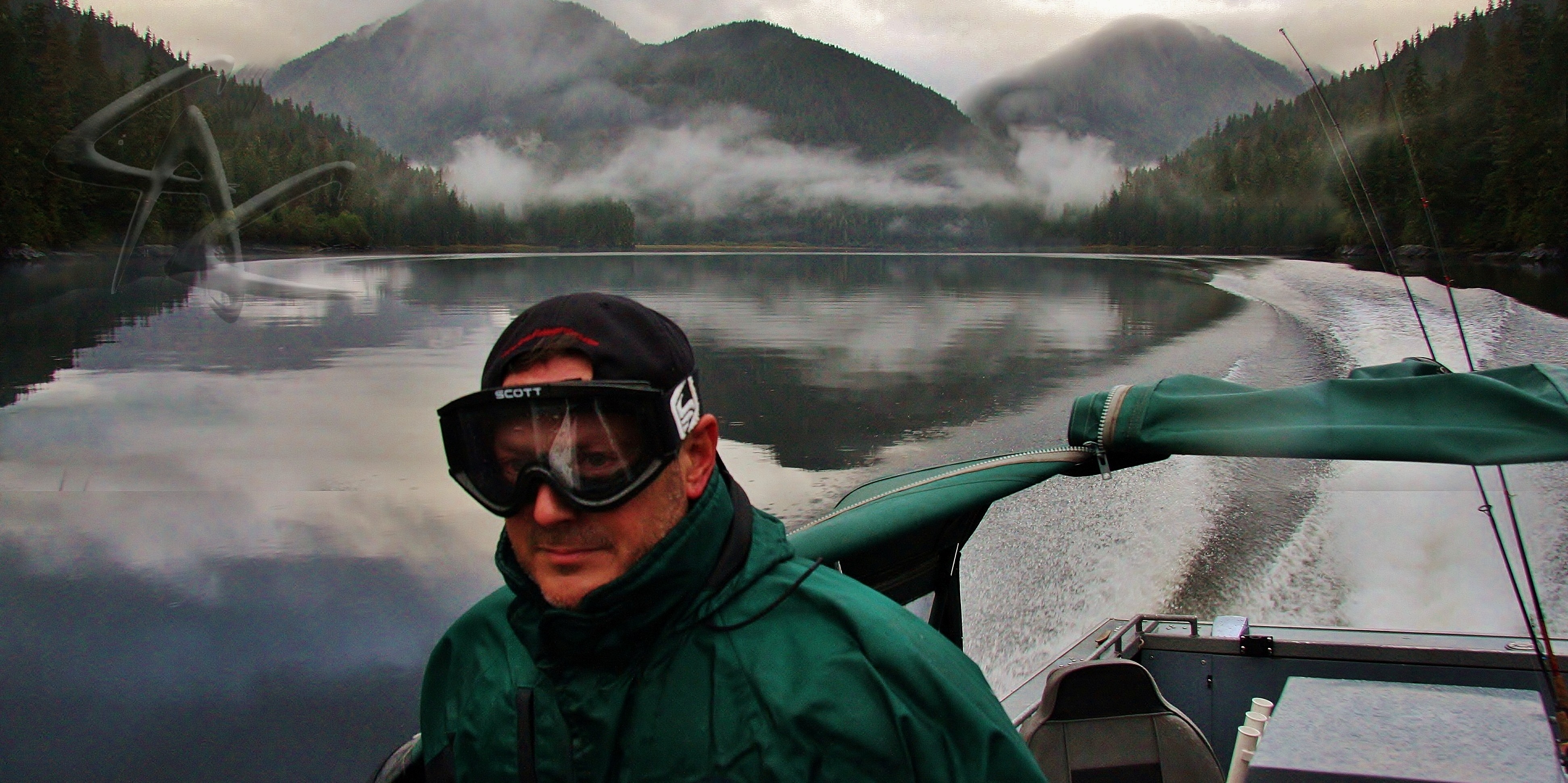 Classic Alaska Charters offers a truly unique venue of fishing adventure that incorporates both saltwater and freshwater fishing activities in a single trip. No other guide service in the Ketchikan area does the combination salt and fresh fishing as well as Captain Rob and CAC! Not a single one! Classic Alaska Charters has the required 5 Year Priority Use Permit issued by the US Forest Service for access to all the freshwater fishing areas we offer our guiding services on. Included in the US Forest Permit are the activities of hiking, photography, and nature walks, as well as the fantastic freshwater stream, river, and lake fishing.