From The Helm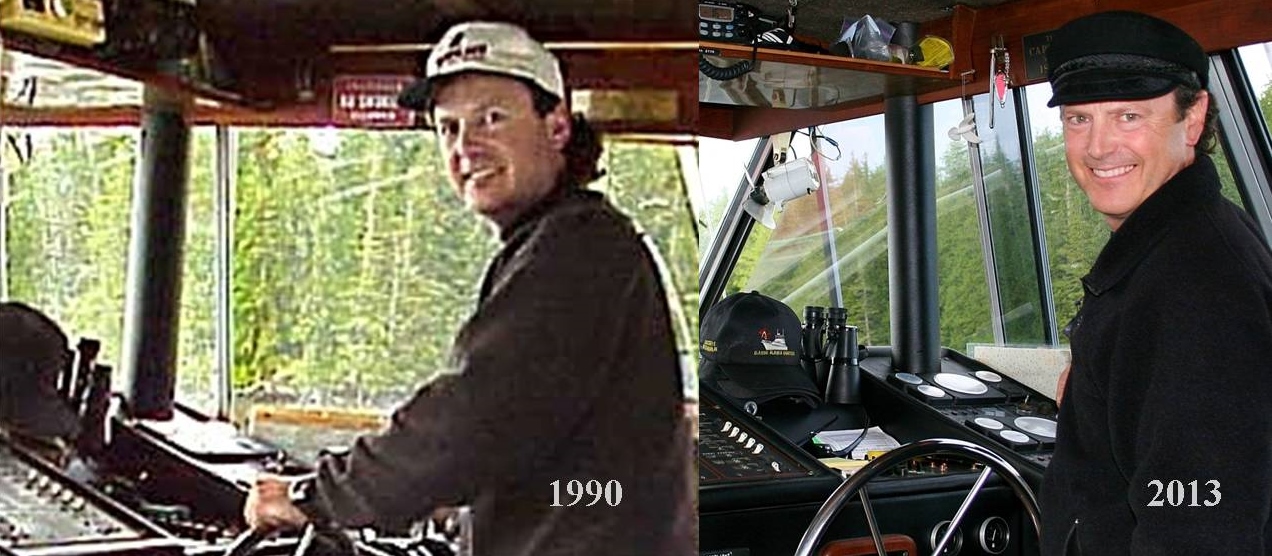 I am Captain Rob, the owner/operator of Classic Alaska Charters, certified by the US Coast Guard, registered outfitter/guide with the U.S. Forest Service and Alaska Dept. of Fish and Game to legally provide, pursue, teach, and guide guests on the waters of the Inside Passage pursuing fishing, cruising, kayaking, hiking, freshwater fishing, wilderness nature tours, and wildlife photography. I have been living, working, playing, in Alaska since March of 1984 and began professionally guiding in Alaskan waters in 1986. In April of 1990 I bought the Saltery "C" from AJ Dennis, retired owner of Lind Printing. I then started Classic Alaska Charters the next day, and one month later began chartering guests on 1-3 day local fishing adventures. CAC's official start date is May 1st, 1990. Starting in July of 1990 I began offering overnight adventures up to 5 days, 4 nights to all points within 80 miles of Ketchikan. Decades later that business model has remained unchanged, except for the notable fact that it has been judiciously fine tuned into the very best, and longest operating, overnight charter service in the history of Ketchikan!
A life long piscatorial pursuit began with a childhood of summer fishing vacations throughout the upper midwest that included Illinois, Wisconsin, Michigan, and Minnesota. The passion grew to include all the seasons of the year including ice-fishing, bow-fishing, Lake Michigan salmon fishing, and weekends exploring places off the beaten path. From hidden farm ponds and lazy creeks to touristy lakes and the mighty Mississippi, I took it all in in search of the perfect fishing fit. I began to realize the best fishing experiences I had were ones not easily accessed, few people knew about, and were bona fide hidden treasures to keep safely to myself.


I pursued a degree in Resource Management and Fisheries at the College of Natural Resources, UW-Stevens Point, Wisconsin. widely regarded as the nation's leading undergraduate natural resource program. The strength of the UWSP program lies in its interdisciplinary approach and emphasis on hands on field experiences that develop the best "performing" naturalists, fishery biologists, foresters and wildlife ecologists. College life was well balanced between academia, fishing, hunting, and socializing(typically while fishing and hunting). The best years I would say were those I got to share my outdoor passion with like minded (mildly crazy) fishing and hunting college buddies.


In 1984 I graduated with a degree in what I began, resource management and fisheries, with my last 6 credits earned for studies and achievements working with the US Forest Service as an "assistant" fishery biologist on the Thorne Bay Ranger District, Prince of Wales Island 42 miles west of Ketchikan. In 1985 I was hired over to the Misty Fiords National Monument Wilderness District to "reform" a failing lake population survey and monitor the newly constructed/rehabilitated fishpass, at the same time begin another survey of other systems in the area as well. I inventoried, surveyed, and cataloged several lakes, rivers, and streams during this short period of time of 2 years. I had the distinct pleasure of working the entire Misty Fiords Wilderness area by boat, floatplane, and helicopter through intense field work. My determination to succeed and meet the goals proposed by my superiors saved the US Forest Service (and taxpayers) hundreds of thousands of dollars, while providing enduring inventory analysis of the freshwater ecosystems found throughout the wilderness areas of Misty Fjords and Prince of Wales Island.


Enough of the government work, I found working in the private sector offered more genuine possibilities of adventure and exploration and when the opportunity of owning & operating a charter business presented itself in 1990, I was all over it! That has been a long time ago… From then until now I've racked up profound statistics of wilderness hours, tons of fish caught, stacks of wildlife photos, Telly and Emmy Awards, and scores of other lifetime achievements that only "history" and my dedication to excellence could possibly illuminate. It takes time to learn all the lessons, deepen the experiences, become the wisdom of one's years. 2015 will be my 25th Anniversary providing superlative wilderness adventures and lifelong cherished memories for groups from around the USA and the world. Of this I'll never tire…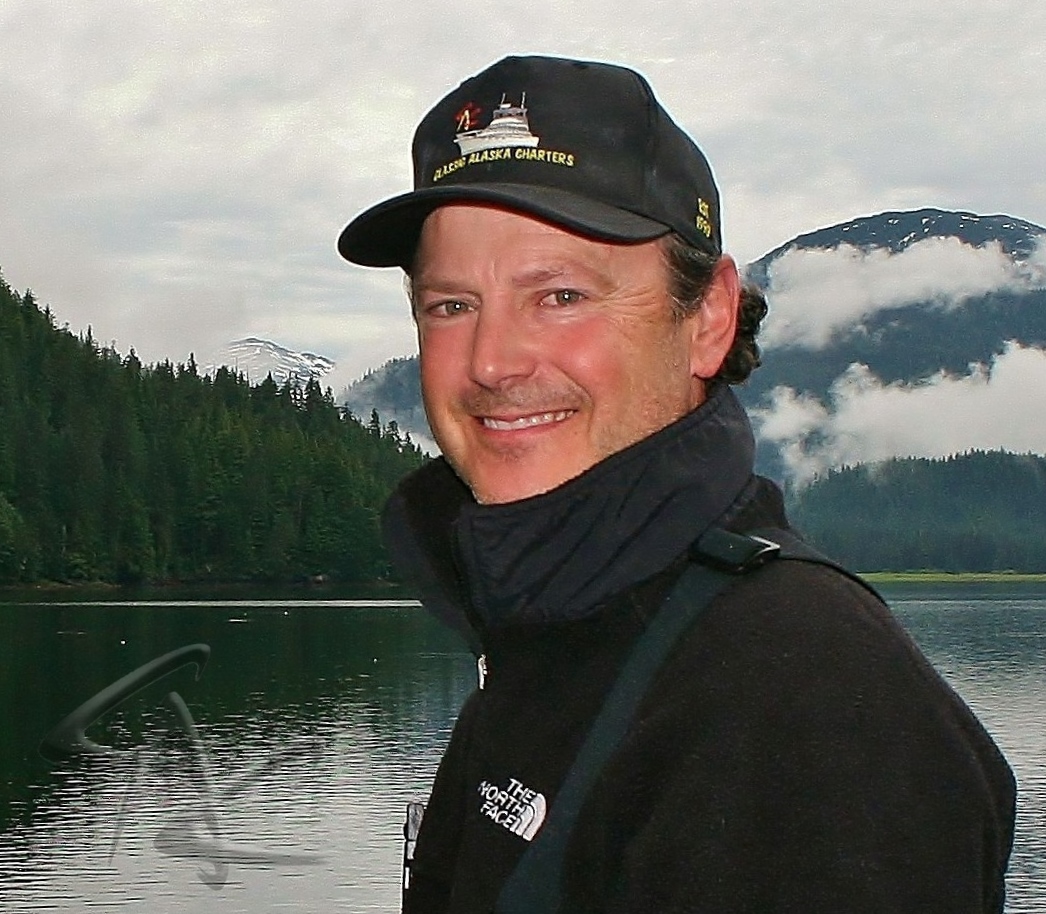 Rest assured, all guests will be provided with an exceptional charter vacation backed with my knowledge and experience of a lifetime behind the helm, on the back deck, leading groups on the hiking trails and formulating angling plans on the banks of any river, lake or stream in the wilderness areas CAC explores! You'll be in capable and responsible hands on your Alaskan adventure with me and Classic Alaska Charters and I am dedicated to making your Alaska vacation a trip of a lifetime you'll dream of doing over and over again.
Tight Lines and Nature's Rules,
Captain Rob Scherer – "Capo"