Alaska Fishing Charters And Wilderness Adventure Cruises In Southeast Alaska!
5 days, 4 nights, saltwater and freshwater fishing, crabbing and shrimping, wildlife viewing, photography, hiking and kayaking, in wilderness.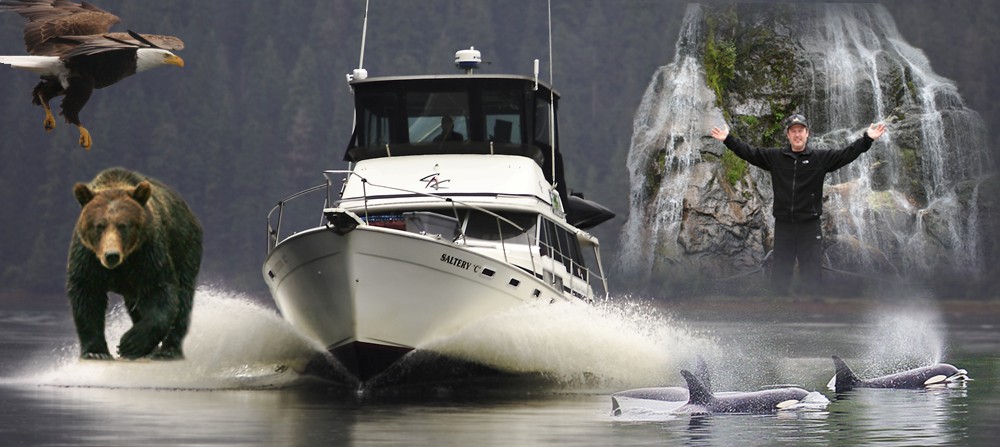 Best Wilderness Charter Service In Ketchikan
Classic Alaska Charters has long been the sportsman's best choice for affordable overnight Alaska fishing charters in Southeast Alaska's Ketchikan and Misty Fiords National Monument Wilderness areas. Since 1990 we have demonstrated a consistent ability to satisfy our clients vacation goals above and beyond their expectations as we fish, cruise, and explore, the remote and unspoiled wild areas of Alaska's Inside Passage. Captain Rob has lived, worked, fished, and played, in SE Alaska since 1984, beginning with the US Forest Service, and since with CAC. He has accrued more field exploration hours on the wilderness lands and protected waterways of the Misty Fjords area than any other charter guide. During the season he spends 24 hours a day with his clients and guests 5 days, 4 nights a week, every week!
Private Yacht Charters…Your Group Only
Enjoy a small ship cruise expedition aboard our 40' charterboat, the Saltery C that is specifically designed for your group only of family and or friends. The trips are 5 days and 4 nights and designed for 4-6 persons with a wide variety of fully guided outdoor activities available to suit any experience level. On every adventure with us you'll explore designated wilderness areas far from the cruise ship tourist scene, and away from those crowded fishing grounds close to town and around the corner from the big lodges.

The Real Alaska Up Close And Personal
With CAC you'll engage in an intimate and harmonious wilderness experience surrounded by pure nature in the real Alaska, remote and wild, the way you've always dreamed about.
SE Alaska's hidden treasures haven't changed for thousands of years and you'll be mesmerized by its beauty, forever changed by it's peace and tranquil environments. Everyone takes with them an amazement of the incredible diversity and productivity of the wilderness ecosystems they never dreamed possible.
Young and old, guy groups, girl groups, couples and families, along with corporate groups, no matter what your group configuration is, we can custom design a trip for you and include as many activities as you like at a pace you're comfortable with.

Our Specialties!
Light tackle saltwater jig fishing for all species. Freshwater fly and/or spin fishing designated wilderness streams, rivers and lakes. Crabbing and shrimping. Wildlife photography. Hiking and kayaking. ALL of the above in a single 5 day, 4 night trip!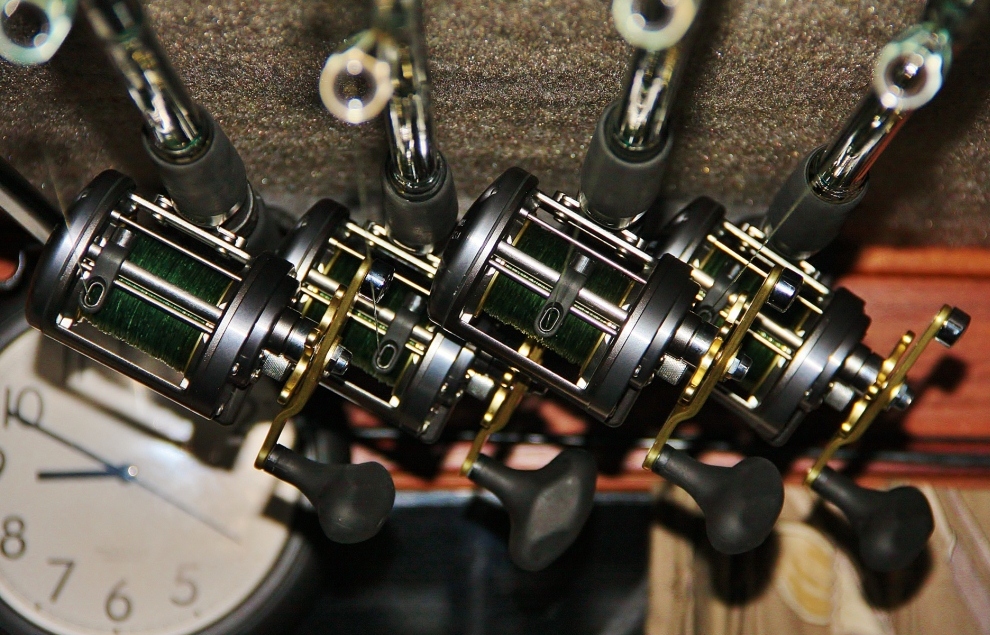 Wildlife Photographers
Outdoor Media Professionals, Adventure Travel Specialists, Corporate Outdoor Product Design and Testing Teams, this adventure is like no other you have experienced before! If your goals include wildlife, adventure travel, remote wilderness adventure, we can make it happen for you, your project, and your group!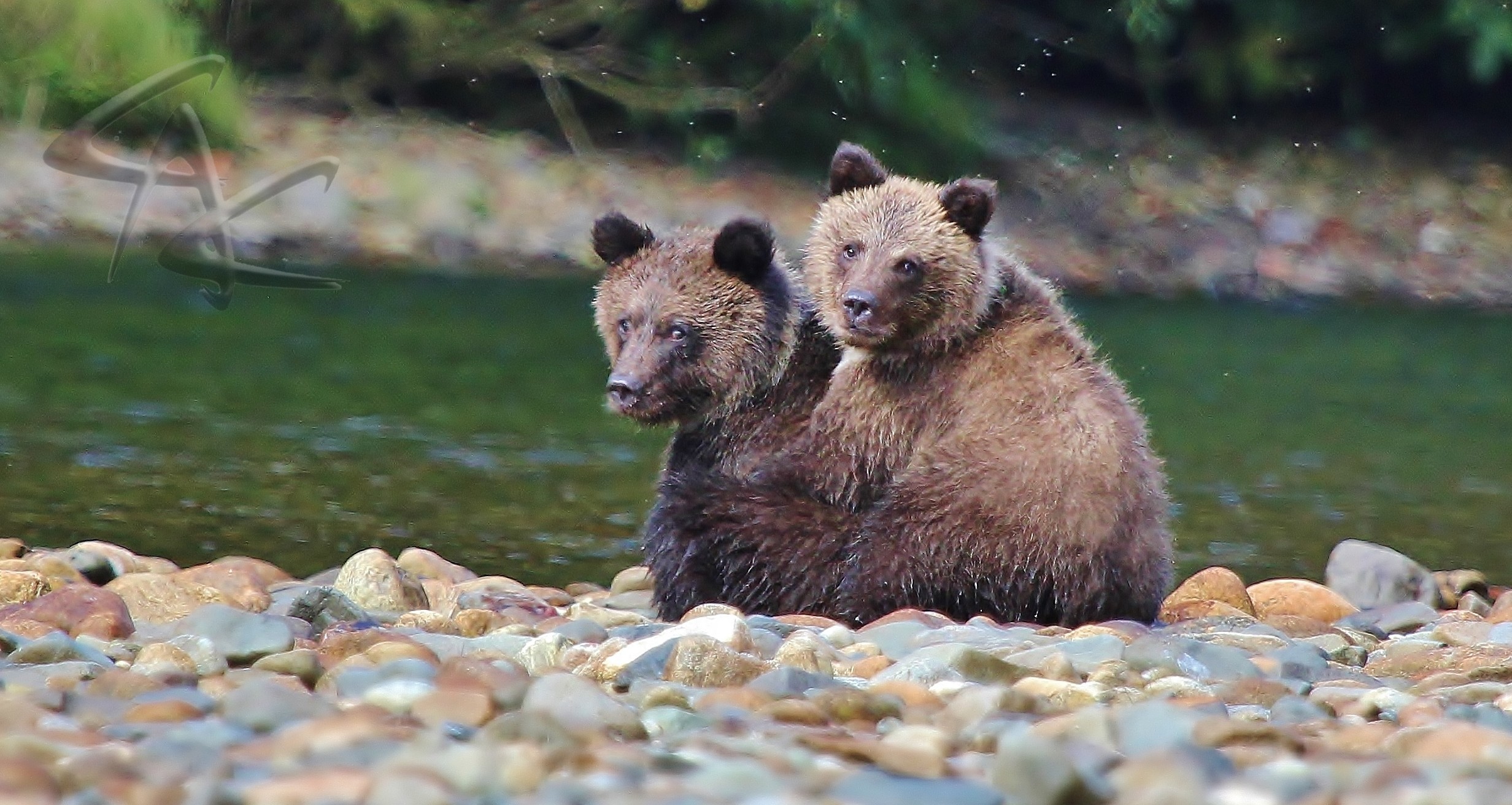 Welcome Birders!
Bald eagles, red throated, pacifc, common loons, marbled murrelet, pigeon guillemont, rhinoceros auklet, water dipper, sanderling, phalerope, swain's thrush, wilson's warbler, harelquin, the list goes on and on of birds you'll be able to see, photograph, hear, and identify while cruising, kayaking, hiking, and exploring with CAC!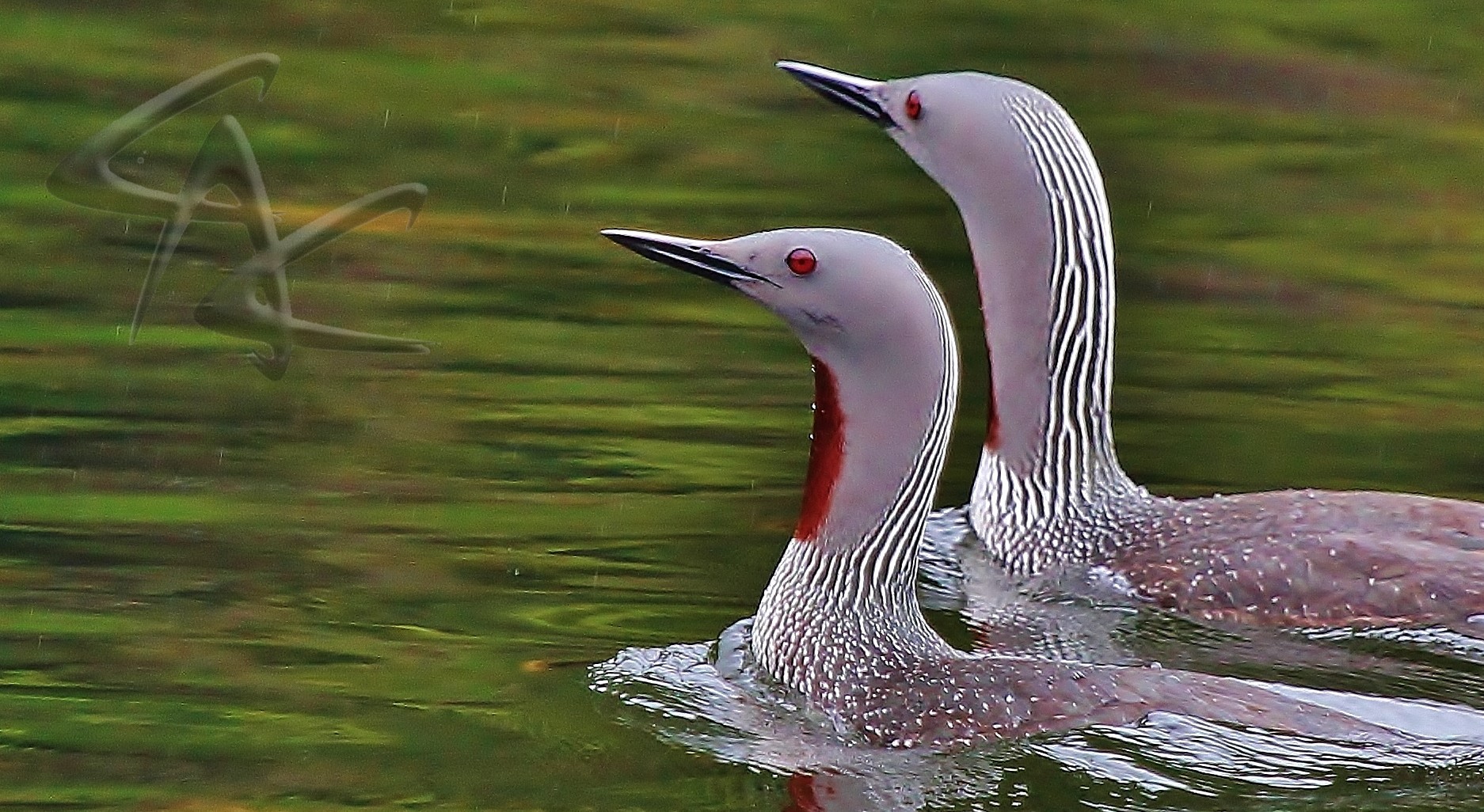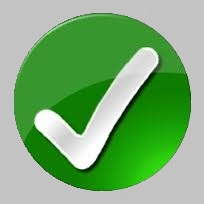 Book Now!
Today's the day to begin planning your Alaska adventure with Classic Alaska Charters. Our season books up more than 6-12 months in advance, and repeat clients know to get their reservations in ASAP! Rates are what they are. Minimum 4 person rate, kids under 12 1/2 price, maximum 6 persons. Gather your family and friends to talk about exploring wilderness Alaska with CAC, and then send Captain Rob an email, or call, to get your greatest vacation ever started in the planning process!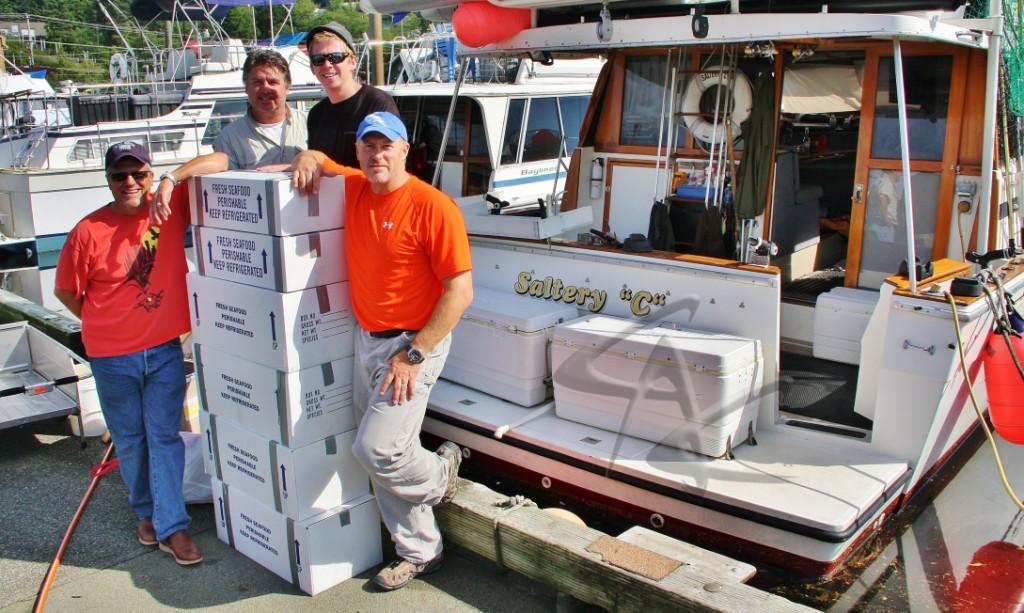 Captain Rob
U.S. Coast Guard Certified since 1990 with a flawless record of safety! Captain and crew are enrolled in a mandatory random drug testing program required by the US Coast Guard, again, with a stellar record.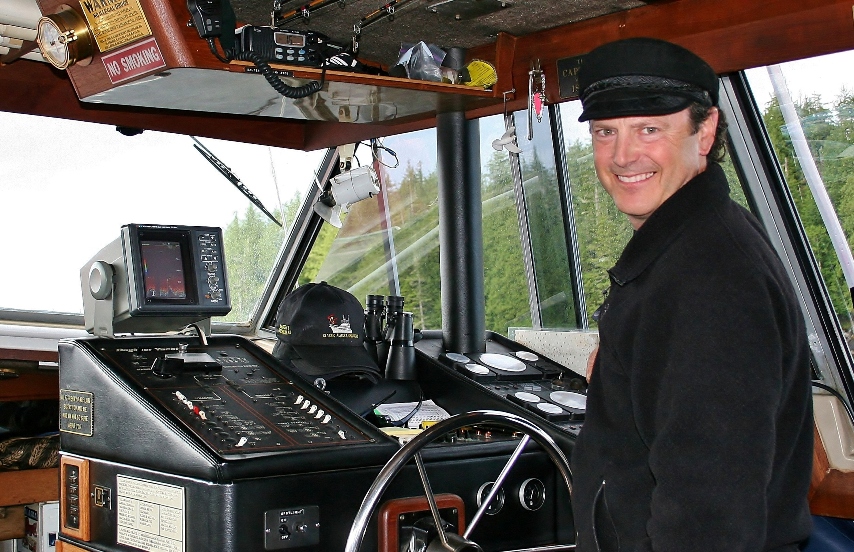 A Registered Saltwater and Freshwater Sport Fishing Business and Guide CAC is with the Alaska Department of Fish and Game as required for all charters that carry paying clients and engage in saltwater and/or freshwater fishing. Look for the large green oval sticker with current year decal on both sides of the vessel clearly visible.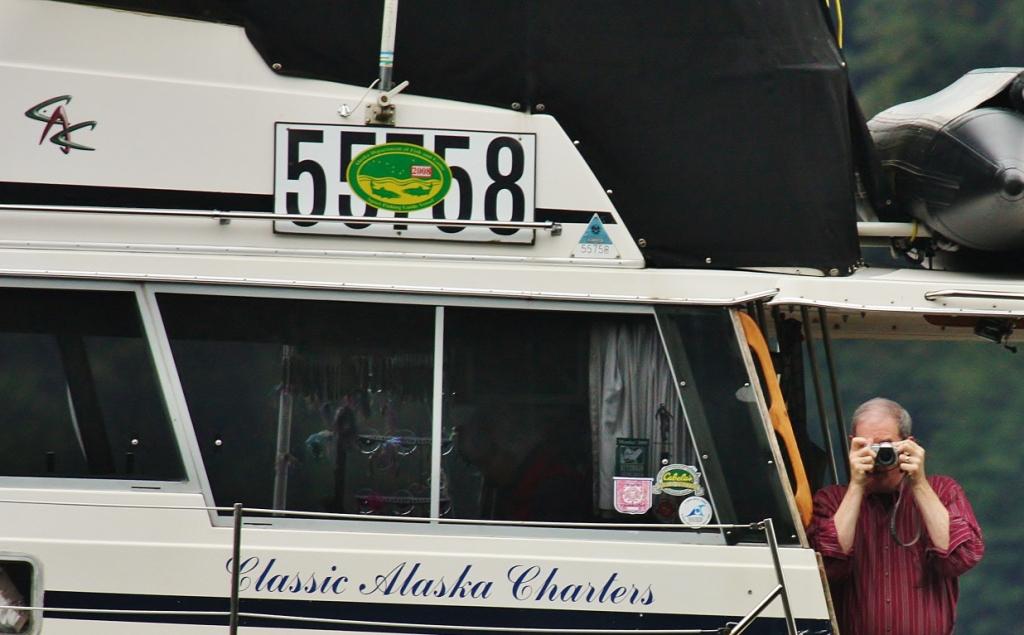 A Federal Halibut Charter Permit
is required for guided guests to retain halibut while on charter. We at CAC have it! This is a new permit that was issued by NOAA Fisheries (NMFS) in Jan, 2011 and held by only those operators that fished for halibut in 2004, 2005, and 2008. CAC has been issued a "transferable" charter halibut permit, qualifying by having more than 15 logbook fishing trips during each of the required years.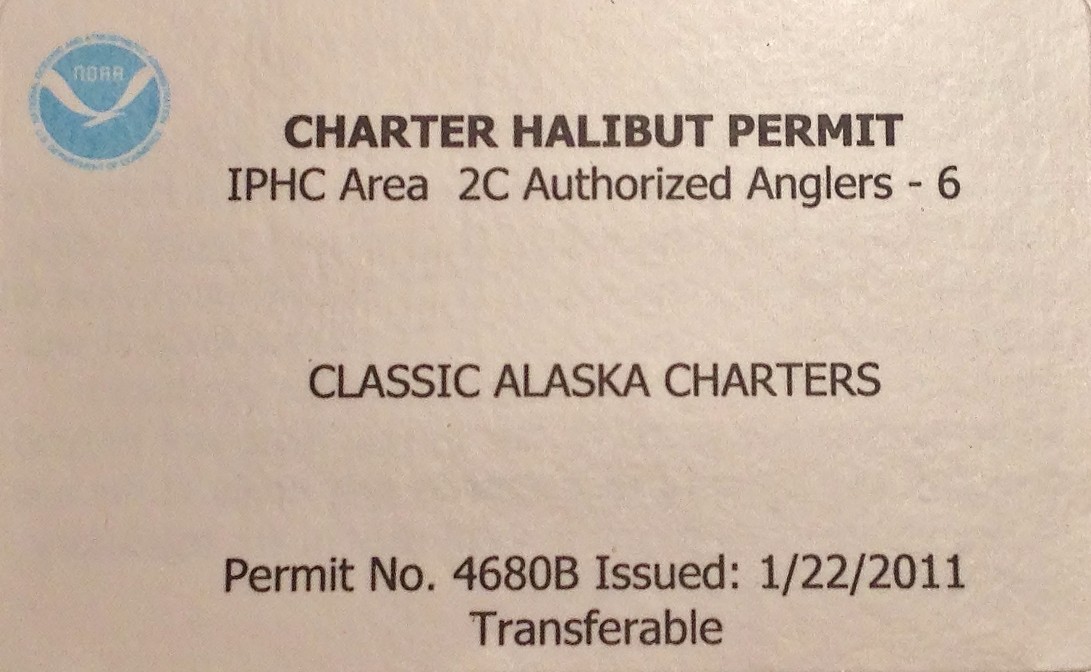 CAC is a Registered Outfitter Guide…
and 5 Year Priority Use Permit Holder with the U.S. Forest Service (Tongass National Forest) for land use activities we offer. The service days for guests are always paid for in advance of the season and good to go!
Note: Classic Alaska Charters is an Equal Opportunity Service Provider, US Forest Service Outfitter/Guide, and Wilderness ethical use advocate.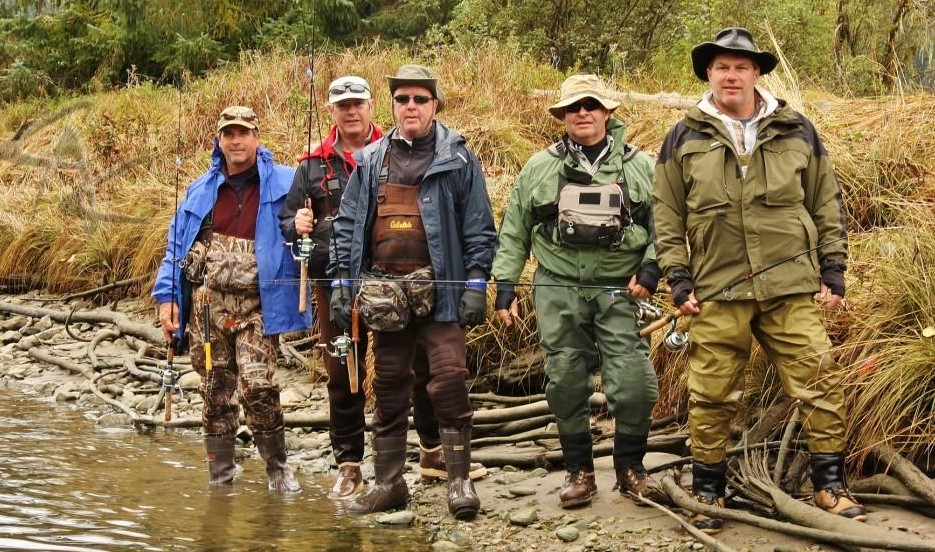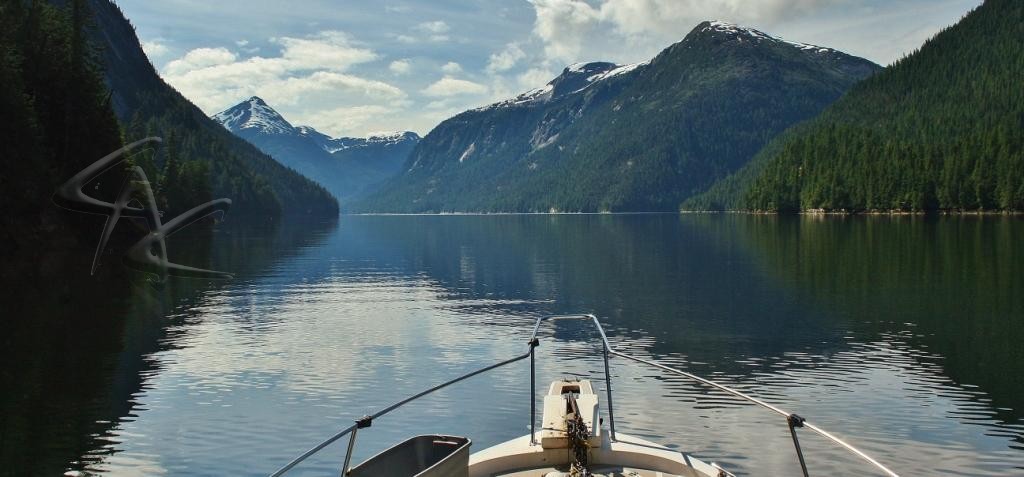 Do Your Homework And Charter The Best
Please explore every page here, make notes, ask us questions, compare us to the traditional Alaska vacation fishing packages. You'll discover that CAC is a completely different type of operation than any lodge, day charter, or hotel & boat trip. We are truly unique and authentic, an exceptional wilderness fishing, photography, cruising experience. Our rates are the BEST VALUE you could possibly hope for with all the activities we offer in a single 5 day, 4 night trip in Alaska's magnificent wilderness areas. Contact CAC today with your questions, preferred trip dates, and goals, and then let's discuss making it all happen for you!
Find answers here to basic "Frequently Asked Questions".
Book Your CAC Wilderness Adventure Today!