Wilderness Feasting In Style…
With all that awesome Alaskan adventure you'll need to eat to maintain your energy. Feast in style you will with part of the daily catch of super fresh wild Alaska salmon, halibut, ling cod, yelloweye, rockfish, crab and shrimp, professionally prepared every day! Our chef staff has grown in reputation as THE best in the charter business, continually creative and bringing new and delicious healthy meal presentations to the table. There's so much to share and say about the quality of the seafood we catch and prepare for guests along with the fact that YOU actually do the catching yourself, including the crab and shrimp. CAC's culinary service is exceptional!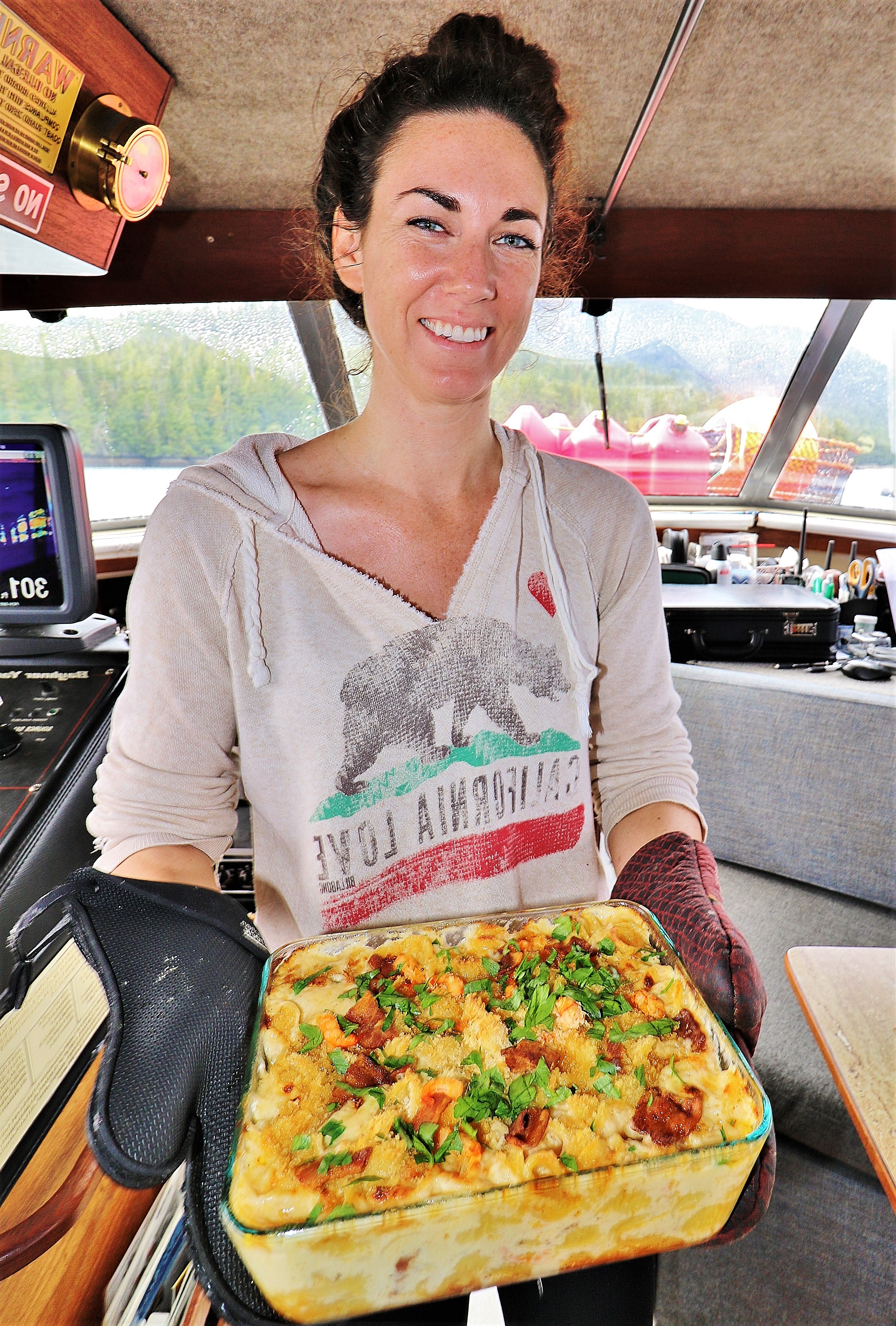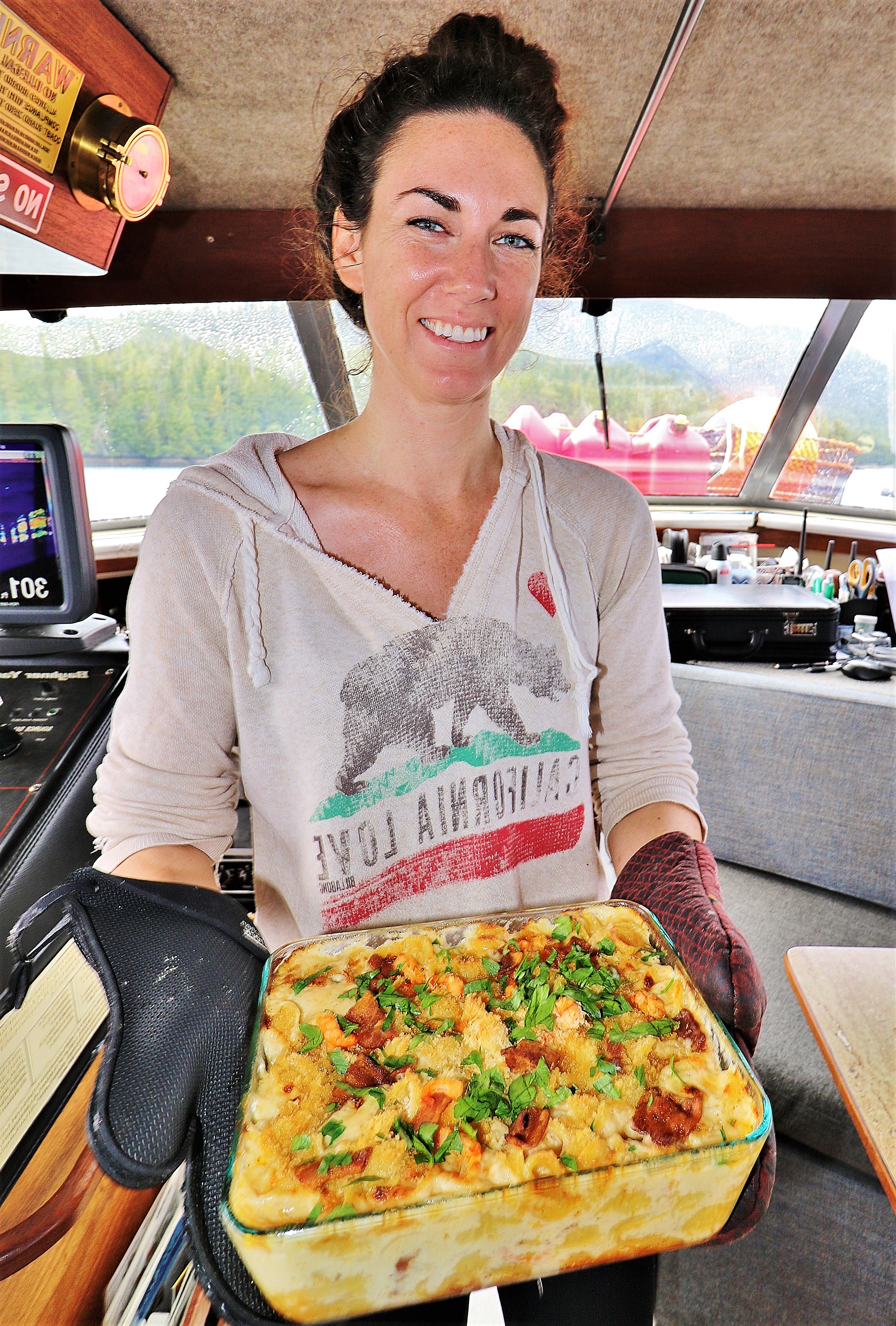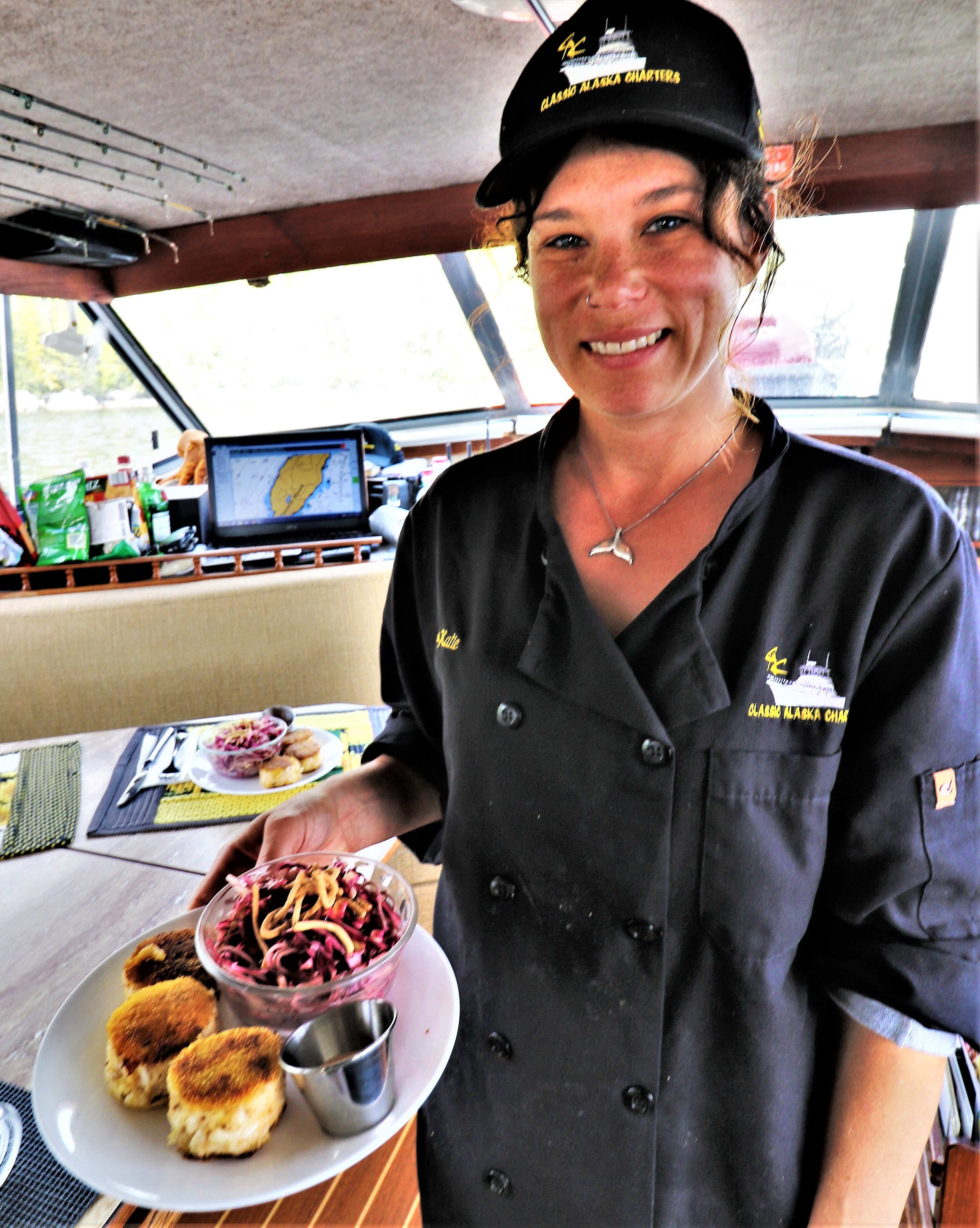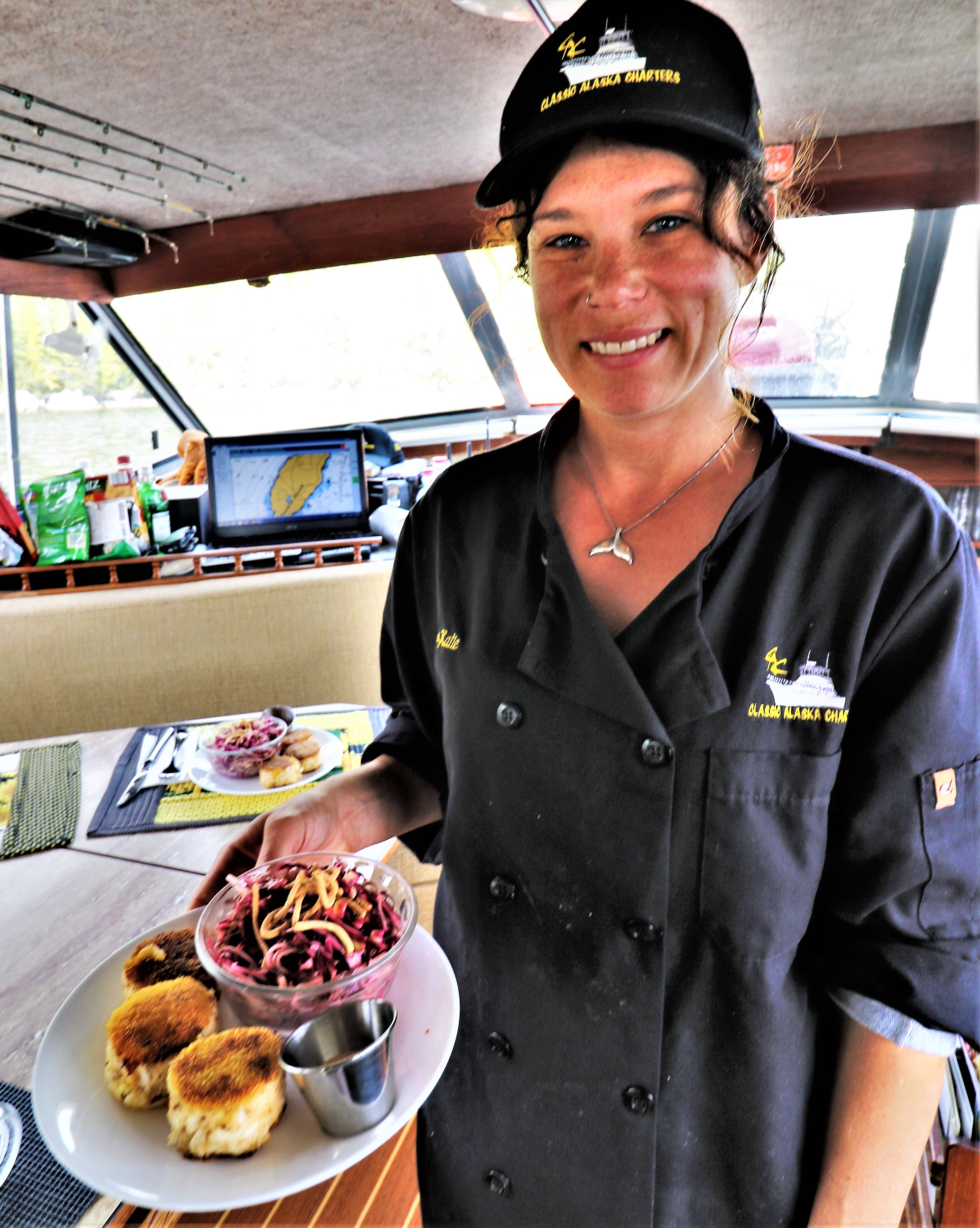 Classic Alaska Charters has been blessed over the decades to have many awesome chefs working the galley serving up countless scrumptious dishes to hungry guests. CAC offers a huge "Thank You!" to all those who have thoughtfully provided meal service and diligently performed their deckhand duties aboard the Saltery "C". Often repeat guests share their culinary stories of chef's previous and the favorite dishes each has lovingly brought to the table. Even though guests come for the adventure, fishing, wildlife, their fondest memories that seem to truly linger are the fantastic meals they've enjoyed with whales or bears out the windows, sunrises and sunsets for a view, and dining on freshest seafood possible on the planet.
Check out the CAC menu here…
The Dynamic Chef Bre 2019!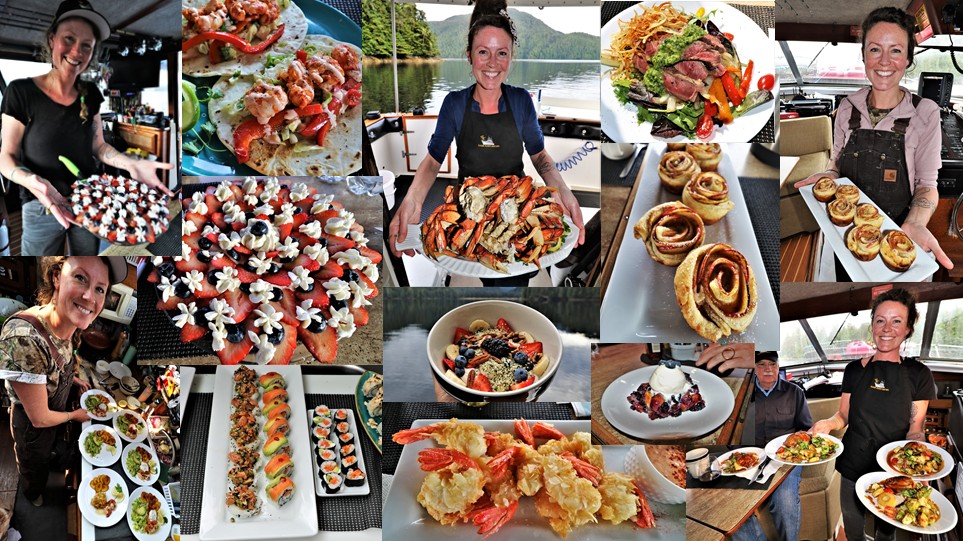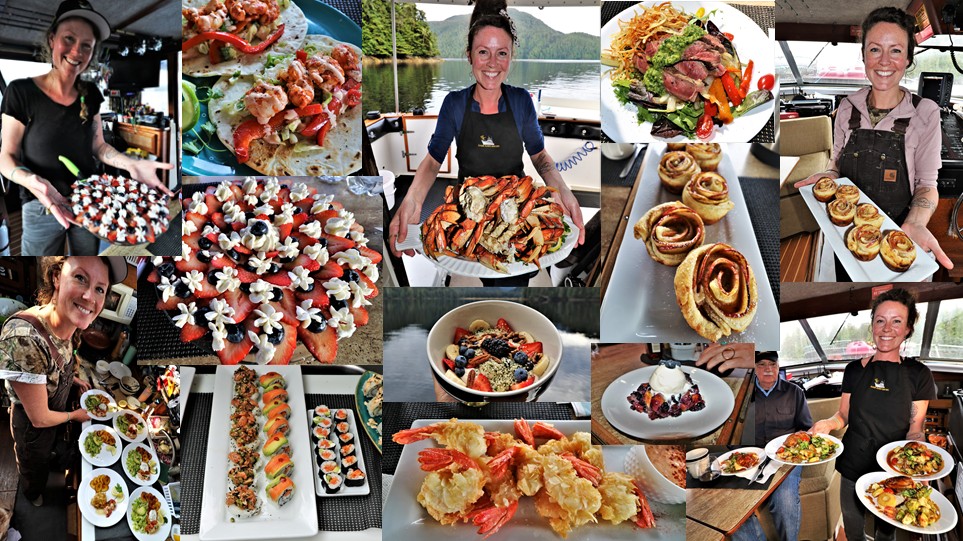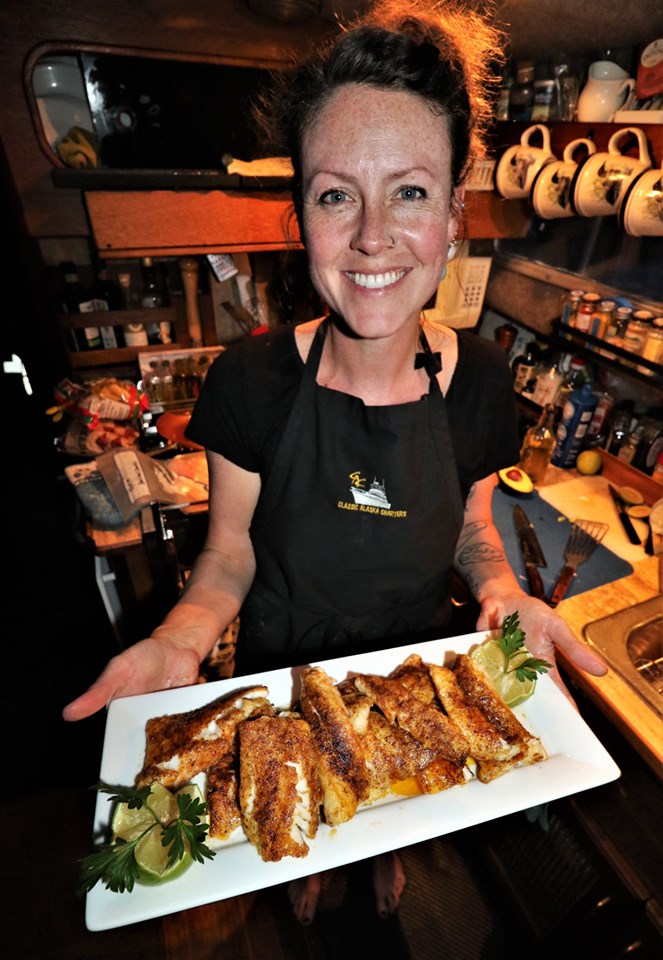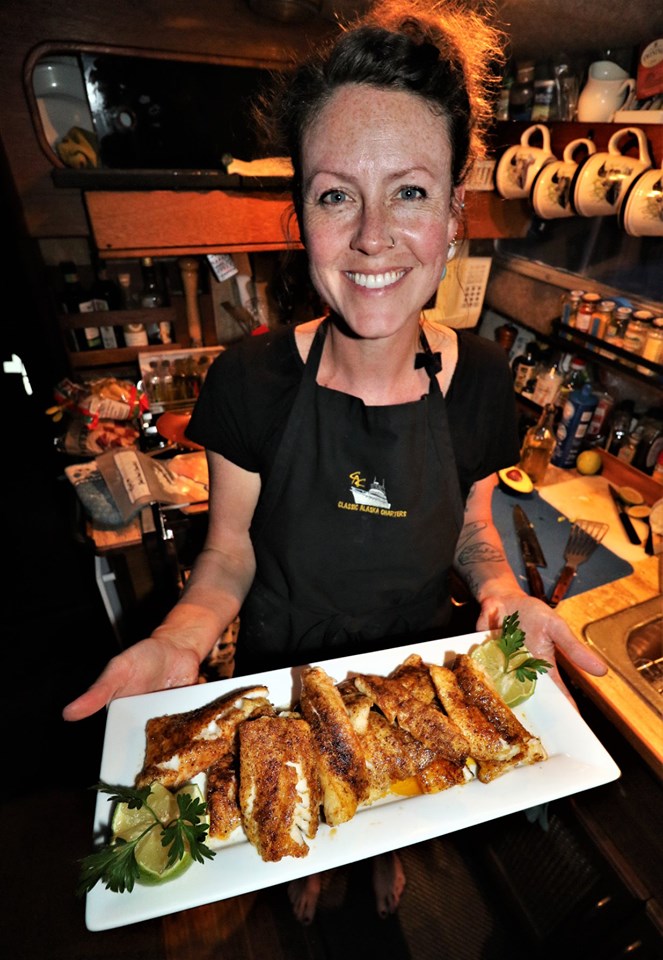 Meet Breana "Bre", CAC Chef for the 2019 Charter Season! Scores of people applied for the CAC chef/stew/crew position over the Fall-Winter of 2018-19, and with the field narrowed down to 3 well qualified candidates, Bre made a solid culinary impression. She provided a marvelously well executed and articulate seafood demo presentation that perfectly complimented the CAC standards and style of cuisine. Her impressive resume included previous food service and hospitality, along with woodworking, yoga, boating, and, winery work. Her extensive experience as a "Harvest Intern and Cellarhand" took her to wineries all over the world, from Yelverton, Western Australia, Blenheim New Zealand, Beaune France and then back to the States and wineries in CA, OR, and WA. Bre is also an accomplished artist, kayaker, hiker, and socialite…
From beginning to end of the 2019 charter season Chef Bre consistently dazzled guests with creatively delicious food service with a smile showing a level of confidence, impressive galley efficiency, and the timeliness and professionalism of a seasoned chef/stew/crew. Her sparkling personality and sharp wit won over CAC Guests hearts as well as their stomachs, and without a doubt they'll be talking about her amazing meals and world travels as much as their fishing adventures with CAC and me.
Captain Rob personally extends a very special "Thank You!" to Chef Bre for her truly dedicated culinary service, attention to detail, and commitment to excellence, and for being an exceptional team player, making 2019, our 30th Anniversary Season, one of the best culinary experiences for guests in our history!